The Embassy Celebrates 20th Anniversary
The milestone follows the launch of the studio's biggest project yet, providing full VFX for 'Warrior Nun' Season Two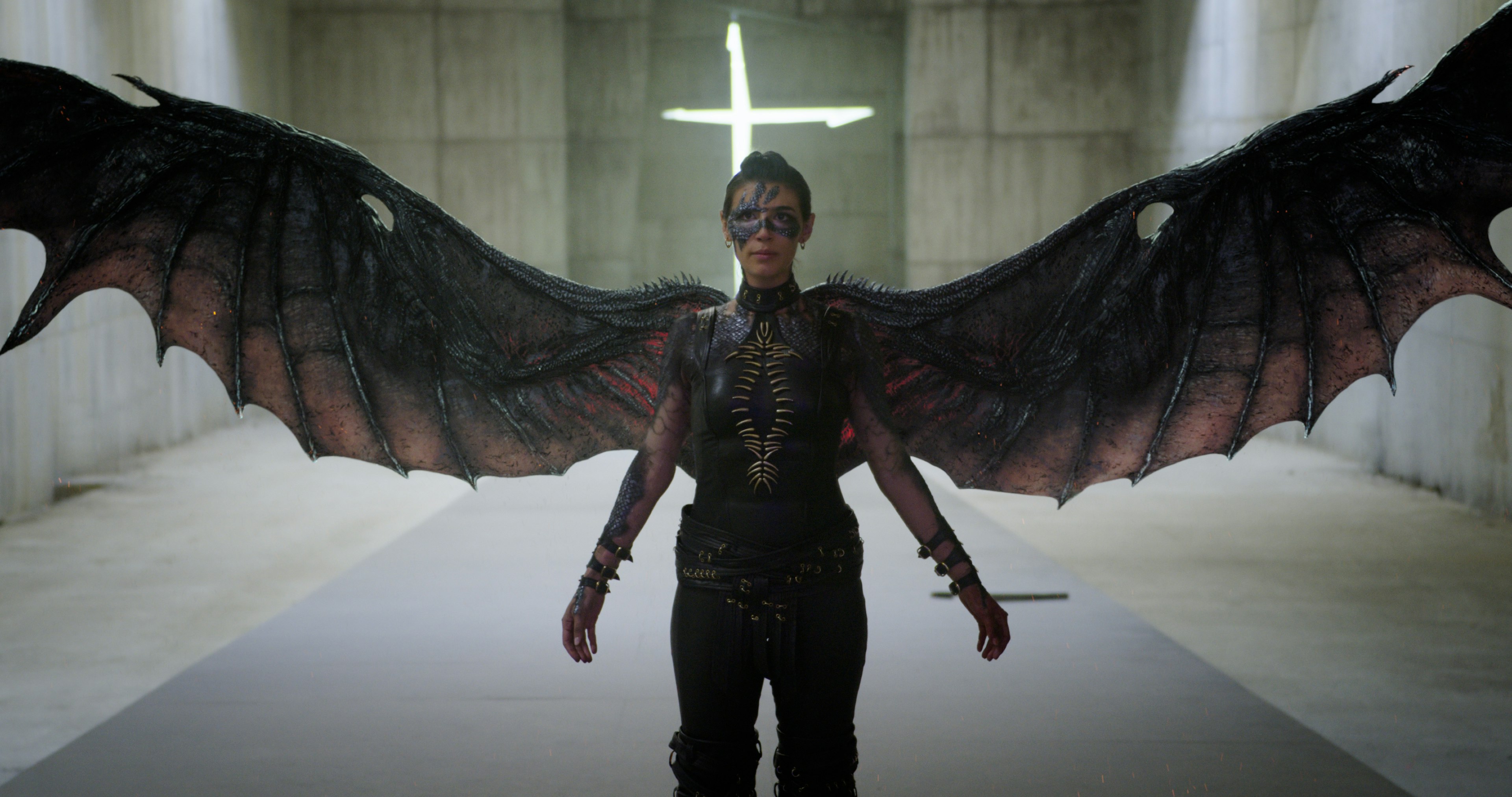 Independent creative studio The Embassy is celebrating its 20th anniversary.
The milestone follows an incredible year for the studio, crowned by the launch of Netflix's 'Warrior Nun' Season Two - its biggest project to date. The Embassy handled everything from concept design, to on set supervision, and VFX production and supervision, and also worked with Reality Distortion Field (RDF), with whom they recently forged a new partnership.
President and EP Winston Helgason conceived an initial idea for The Embassy back in 2001, working with his soon-to-be fellow founders at Rainmaker. Looking to pursue high-end advertising together, they decided to start their own company, and quickly began creating award-winning work. 2003 saw them craft campaigns for Nike, and the following year they were noticed by Citroen's ad agency Euro RSCG - for whom they created the iconic dancing transformer spot which inspired Michael Bay's 'Transformer' movies.
With several of The Embassy's early campaigns featuring robots, the studio also captured the attention of Marvel, and was selected to make the Mark I suit from 'Iron Man'. This, along with its work on 'District 9', won the studio its first two of three Oscar nominations - a tremendous achievement for a small boutique of six years.
Since then, The Embassy has also worked on celebrated features such as 'Battle: Los Angeles', 'Cowboys & Aliens', 'Battleship', and both 'The Hunger Games: Mockingjay' films, as well as move into the sphere of TV, producing amazing visuals for shows including 'Lost in Space' and 'The Twilight Zone'. Throughout it all, The Embassy has continued to put out world-class commercials for brands such as Toyota, Lexus, Disney, and Pennzoil.

The studio has stayed on this path of success over the years - picking up several further accolades (including VES, Cannes, D&AD, Clio, and ADCC awards), expanding into LA, and rapidly growing its team - to now reach its 20th anniversary.

Looking to the future, the studio will continue to work on exciting commercials, as well as 'The Spiderwick Chronicles', starring Christian Slater and set to air on Disney+ in 2023, and 'Behind the Machine' for RDF and Netflix. In addition, The Embassy will be opening an outpost in Málaga, Spain, to be a base for the team and RDF, and is currently exploring a partnership in Sweden to further expand capacity.
Winston Helgason, president and EP at the Embassy, comments: "The Embassy's 20th anniversary is a huge milestone that I'm incredibly proud of. We've had an amazing year wrapping up some of our best work ever on an even bigger and better season of 'Warrior Nun', and announcing our partnership with RDF, with whom I hope we can create incredible content for many years to come. I cannot wait to see how The Embassy will expand and blossom further in the coming years."